Application Security
A Key Milestone on My PerimeterX Journey: Announcing Our Partner Program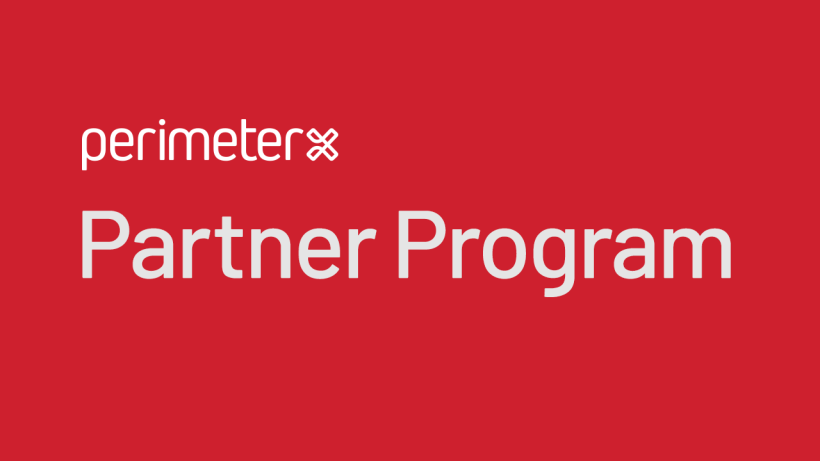 As we announced the PerimeterX Partner Program today, I started to think about my first discussion with PerimeterX CRO Dave Brown about the company. We talked about the power of the company's cloud-native platform and the real-world impact they were having for companies. We talked about the need to expand their partner ecosystem. I told Dave, "I have some ideas how this can be done, so give me two weeks." I went back to Dave with a plan that would be a win for PerimeterX customers, the partner ecosystem, and PerimeterX itself. To me, for any plan to work, it is critical that multiple audiences could benefit. Customers and prospects should be able to leverage their existing trusted partner/advisor, and for partners I wanted them to bring new discussions about the technology stack—and new insights—to expand their engagement with their clients.
Now let's fast forward...
I joined PerimeterX at the end of March, just as the world was shutting down in light of the pandemic. It's been an interesting five months...working from home, meeting the people and learning the business. One of the big reasons I joined the company was the potential to grow the business by expanding our go-to-market approach to include a full ecosystem of partners. And today is a big milestone for me and for the company as we announce the PerimeterX Partner Program!
The PerimeterX Partner Program includes solution providers, marketplace, and technology partners. Program members get sales and technical enablement, account and go-to-market planning services and opportunities to increase their revenue by offering their customers a complete and differentiated web app protection solution.
I'm excited that companies like EVOTEK, Fishtech Group, GuidePoint Security, Optiv, Sycomp,and Veristor have joined, and that the existing PerimeterX Partners Adobe, AWS, Contrast Security, DataDog, Fastly, Google, Hitachi, Microsoft, Okta, Palo Alto Networks, Yottaa, and Salesforce have transitioned into the new program as well!
You might be wondering, "What's so special about this program?" and, "Why now?"
What's special about the program is the award-winning portfolio of products that PerimeterX brings to the table—to help solution providers bring a full suite of web app protection products to the table for their customers, to fill a gap in their portfolio.
Why now? First, because PerimeterX has built a good business and partners always want to see market potential before they are interested in adding products to their line card. Second, because COVID-19 has hastened digital transformation, and as more and more daily interactions have gone online—meeting, shopping, learning, exercising—so too have criminals. Businesses in e-commerce, media, food delivery and across the board are relying on trusted partners now more than ever.
I'm excited to get this program formalized and off the ground. And I'm excited to help PerimeterX grow its business. Join me at this webinar to learn more!