Cyber Security Strategy
A Top Israeli Startup: PerimeterX Employees Say Why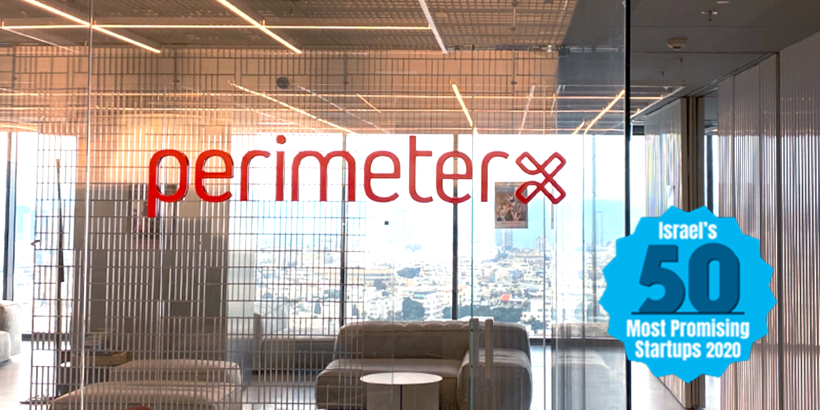 Calcalist Tech has named PerimeterX one of the 50 Most Promising Israeli Startups of 2020, and we are honored to be recognized alongside some of the most innovative companies in the region. Since its founding, PerimeterX has championed curiosity, innovation, collaboration and customer focus in its team members. It's with these values that we're able to evolve as a team and achieve our goals together.
To commemorate this recognition, we invited team members from the Tel Aviv office to comment on what they think makes PerimeterX a promising Israeli startup.
David Pankovski, DevOps Pod Manager
"Last year we hit huge milestones in terms of scale and traffic. It was a direct extension of our extraordinary DevOps journey! Each one of us puts the best DevOps practices first, keeps an open mind and develops creative solutions. That's what differentiates us and makes our product more stable, robust and adaptive to daily changes."
Gad Bornstein, Product Manager
"We are helping digital businesses thrive in a constantly changing environment—this is why we have to adapt fast and get stuff done. And although we have the leading domain experts in the industry, reality always unfolds surprises. We are able to win this thanks to our culture of taking risks on people, projects and initiatives. I have been with PerimeterX for almost 2 years, and I have always received the support of my team to dream big and do the unbelievable. Solving hard problems and making the internet a better place—that's our drive, and this is why I enjoy being part of this journey."
Yaara Suesskind, Customer Success Engineer
"This past year was an adventure! It is a great privilege being part of a company that was named a market leader, growing from one to three products and supporting huge customers from multiple different fields all over the world. We are definitely not taking all of it for granted and we keep investing great efforts to improve the value and service we bring to our customers, to be up and ready to protect from threats in an ever-evolving market. The commitment to our customers has been proven even in this challenging time of a world pandemic. From a client services perspective, we couldn't do this without the cooperation across the company's teams and everyone's willingness to help to solve problems any time of the day, 24/7/365! No doubt I'm happy to be a part of such a family."
Yossi Barkshtein, Cybersecurity Analyst
"As an employee within the PerimeterX research team, I can definitely say that it is exciting to be part of such an innovative and inspiring company. I am learning something new every day, especially because of the people I work with. They are the most brilliant and talented people I've ever met."
Orr Toister, Backend Engineer
"To me, working at PerimeterX means overcoming new challenges every day. Being part of a fast-growing company means we have to keep scaling and improving our system performance while staying at the top of our game. I'm happy to be part of a group of creative and talented people that have the guts to make big changes and embrace new technologies in order to make that a reality."
We're immensely grateful to Calcalist Tech for their acknowledgement of our potential in the Israeli tech sector. We will use this to fuel the fire behind our vision to help customers unleash the power of web apps to build their digital businesses.
For more information on PerimeterX, visit our company page.