Bot Protection
The New PerimeterX Bot Defender Portal is Now Generally Available!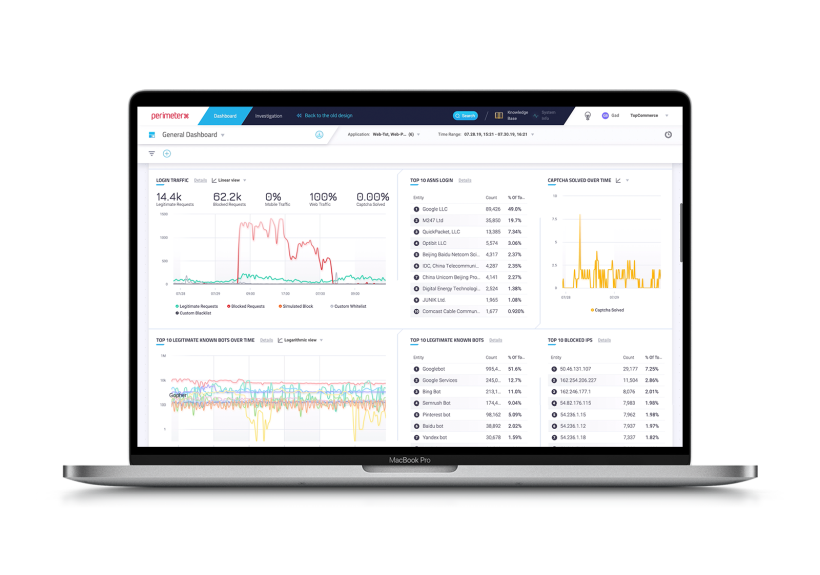 We're excited to announce the new PerimeterX Bot Defender portal!
The world's leading and most reputable digital businesses rely on Bot Defender for the management and mitigation of their automated traffic. Today, we are offering our customers a whole new level of reporting and analysis.
Information is good, but the ability to observe trends and insights that can drive action is really what gathering data is all about.
To enable you to make the most out of your data, the new portal was designed with a more intuitive approach and a higher level of capabilities. This will help you to get actionable insights, make better decisions, and investigate incidents faster and better.
The portal now allows you to analyze and track your automated traffic dashboards with an extended 14-month timeframe. New out-of-the-box dashboards include a comprehensive general dashboard and new threat-specific dashboards that can be set to automatically refresh. These dashboards grant you full visibility into the automated traffic on your login pages, product pages or checkout pages separately and to see attacks like account takeover (ATO), scraping or carding as they occur and get mitigated on your website. You can also edit and customize your own dashboards!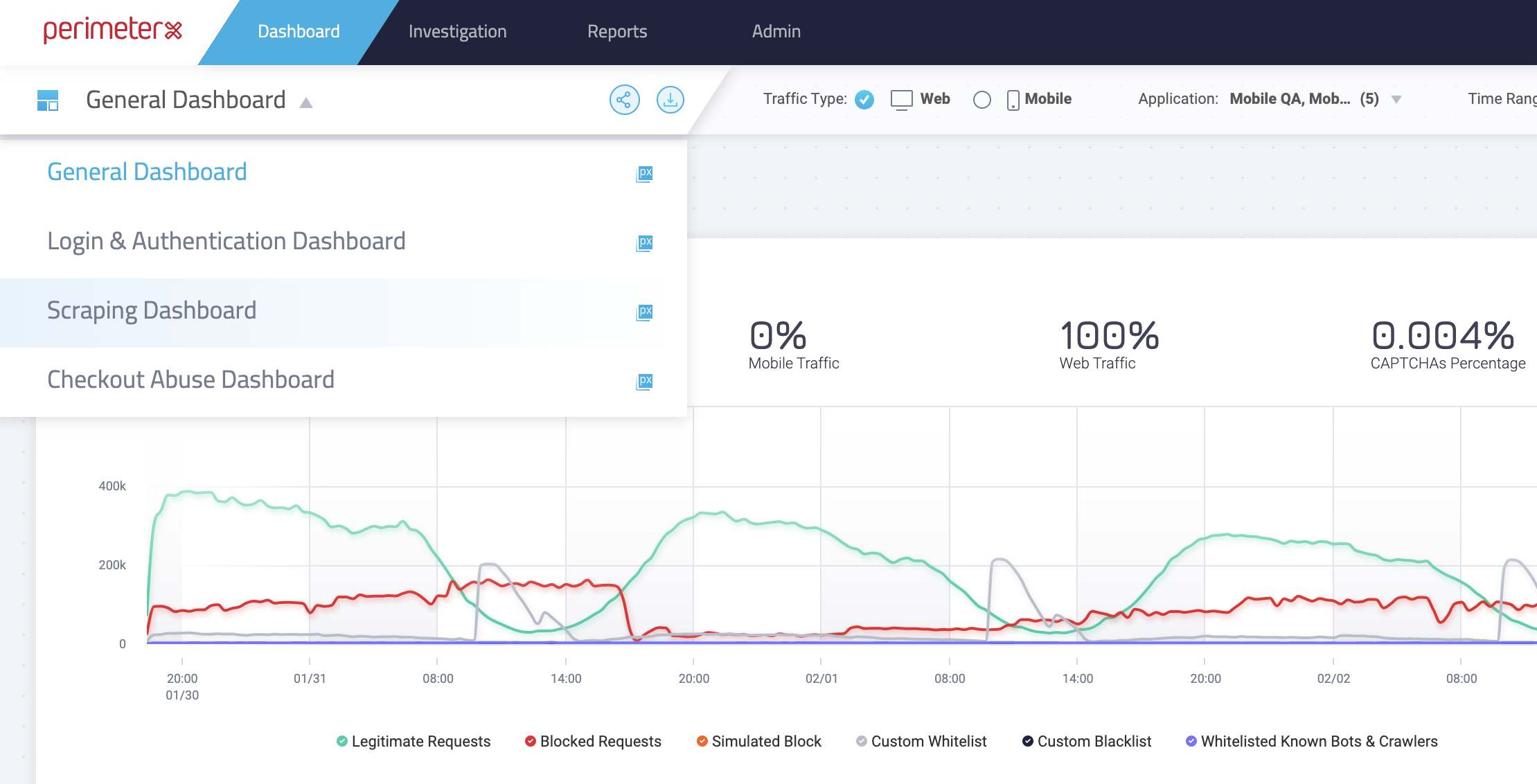 The new portal now presents enhanced capabilities of drilling down into your bot traffic data with advanced filtering and enriched data to get the details you need about your traffic and incidents. Tailored topology analysis can be done with new filters such as isolating views based on traffic, browser, operating system, page type and more. And you can drill down into granular data for the last 14 days.
As of today, the portal not only collects data over a longer time period, but also collects more data points to provide the added details that enable more informed decisions. New data points include more details about specific cloud vendor activity, IP classification data, ASNs and more. To leverage the added details from the additional data points, the new investigation tab includes an analyzer that provides aggregated, focused views with filters and search. The new investigation tab also includes forensics, which provide aggregated table views with filters and search, including free-text search capability.
The new portal was built with a great deal of valuable input from loyal customers, and we are already working on implementing the next set of exciting features and capabilities!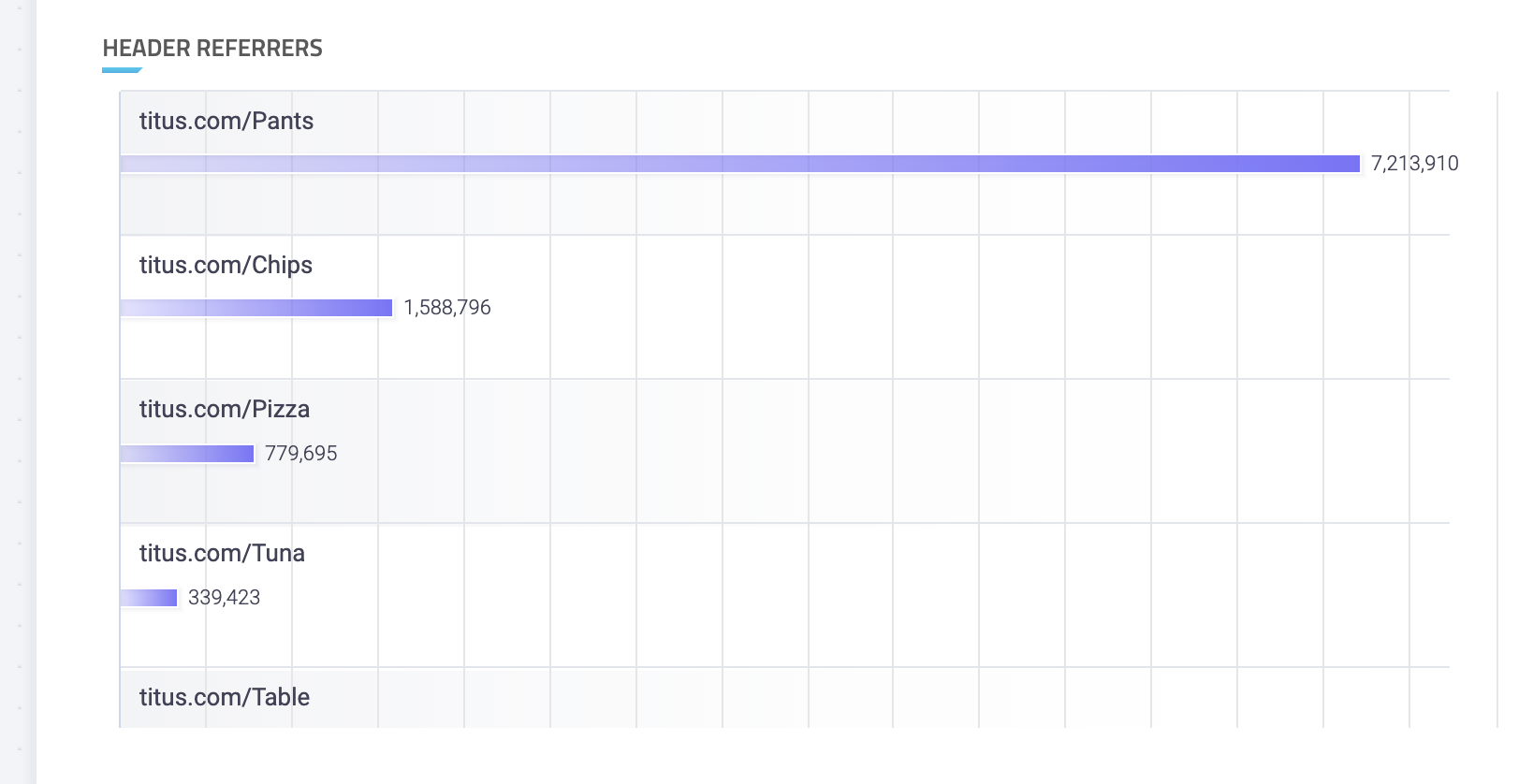 Customers can unlock increased capabilities with the new PerimeterX Bot Defender portal here. Starting on February 17, 2020, PerimeterX classic portal users will be automatically redirected to the new portal.
To learn more, catch the demo of the new PerimeterX Bot Defender portal.