Application Security
PerimeterX Awarded Gold for Customer Service and Support Initiative of the Year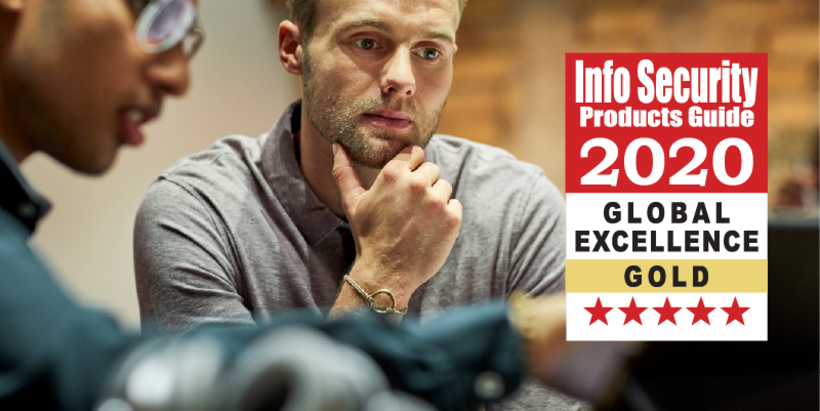 Info Security Products Guide honors PerimeterX in its 2020 Global Excellence Awards
PerimeterX has been awarded Gold for Customer Service and Support Initiative of the Year by the 2020 Info Security Products Guide (ISPG) Global Excellence Awards. The PerimeterX Customer Operations team has been recognized for its 24/7/365 support via Slack and rapid reaction time via preferred customer communication channels such as the PerimeterX portal, email, phone and instant messaging. In an era when digital threats are becoming increasingly sophisticated, the PerimeterX Customer Operations team is easily accessible at any time of day to respond to a crisis via any one of these avenues. Since a delayed reaction to a cyberattack only exacerbates an already-negative situation, the PerimeterX Customer Operations team provides 24-hour direct support via a dedicated Security Operations Center (SOC) to ensure that threats are quickly mitigated and regular business operations resume. Complementing the PerimeterX portfolio with proactive threat monitoring and support around the clock ensures that each customer and their needs are attended to within minutes.
A recent survey showed that 91% of businesses use at least two team chat apps, with 66% opting for Slack, which is used by over 10 million daily. By implementing Slack into its Customer Operations program, the PerimeterX team is able to seamlessly integrate with what is becoming the de-facto standard for secure and instant business communications.
In addition to communications via Slack, PerimeterX implemented a BubbleIQ platform integration to connect Slack messages directly to Salesforce Service Cloud. Tagging a key (🔑) emoji in a support request message in Slack immediately creates a case in the PerimeterX Salesforce instance. This kickstarts a journey in which the Customer Operations team executes the following steps to maximize the effectiveness of the PerimeterX platform:
Instantly escalates a case and immediately addresses system health
Immediately blocks and evaluates new and unknown threats
In today's digital world, websites and web applications are the front door to a company at all hours of the day. While working to grow a digital business, enterprises need to safeguard it from a variety of digital threats: account takeover (ATO), carding attacks, checkout abuse, personally identifiable information (PII) harvesting, skimming, scraping and ad injections. These cyberattacks on a company's "front door" are not restricted to business hours. If a website, web app, mobile app or API is compromised, time is of the essence to address and mitigate the attack. This is why an instant and always-on means of communication with a customer operations team is crucial.
Info Security Products Guide is a Silicon Valley-based publication that organizes the annual Global Excellence Awards, which recognize the best and most forward-thinking products and individuals in the information security industry. The publication provides top insights on security threats, preventative measures and deployment scenarios for website and security decision makers. The full list of 2020 award winners can be viewed here.
PerimeterX received additional recognition, earning Silver for CTO of the Year for co-founder and CTO Ido Safruti, and Bronze for New Product/Service of the Year for PerimeterX Code Defender.
Learn more about the PerimeterX Customer Operations program here.