Cyber Security Strategy
PerimeterX Named Cloud Security Startup of the Year by the 2020 Cybersecurity Breakthrough Awards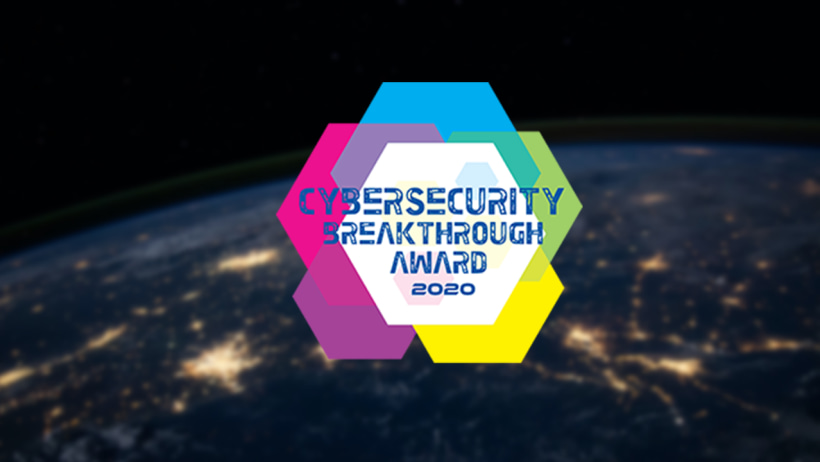 The 2020 Cybersecurity Breakthrough Awards have named PerimeterX the winner of the Cloud Security Startup of the Year award. This is the second consecutive year in which the awards have honored PerimeterX as a winner. The CyberSecurity Breakthrough Awards recognize excellence and the innovation, hard work and success in a range of information security categories including Cloud Security, Threat Detection, Risk Management, Fraud Prevention, Mobile Security, Email Security and many more. This year's program attracted more than 3,500 nominations from over 15 different countries throughout the world. The PerimeterX team is honored to be recognized alongside some of the most innovative companies in the industry. Since its founding, PerimeterX has championed curiosity, innovation, collaboration and customer focus in its team members. It's with these values that we're able to evolve as a team and achieve our goals together.
To commemorate this recognition, we invited team members from the PerimeterX team to comment on what they think makes PerimeterX a noteworthy cloud security startup.
Ed Oledan, Technical Account Manager:
"To survive and thrive in the ever-evolving security industry requires a team and company to be consistently steps ahead of attackers. Internally and externally, PerimeterX has fostered this culture with our ears to the ground, knowing what our customers want protected and how innovative attackers can be. Working at PerimeterX keeps my teammates and me on our toes, interested and ready for the next, big attack.
Even though I work in Customer Success, I have many projects shared with other teams like Product, Marketing, Research and Development. This keeps the job fun and allows for ideas to grow in many places throughout the company. Having daily opportunities like these projects helps me develop within my role while growing skills for other roles. PerimeterX offers a great startup life pushing its employees to grow strengths and learn new abilities."
Gal Stainfeld, Software Engineer:
"I love working at PerimeterX for so many reasons! I'm a kind of guy that has this urgency feeling inside, to be part of something bigger, and to contribute to a larger purpose. PerimeterX is a great place for that, as we try to protect customers from bad guys and help brands concentrate onat what they do best. We have great leadership and I fully trust the people in the front seat. We also have great culture—just today we're having an awesome online cocktail workshop. PerimeterX is the kind of place where you can really make a difference, challenge yourself, develop and grow professionally. These reasons and many more are why I love this company so much."
Nimisha Gandhi, Demand Marketing Manager:
"One of the reasons I joined PerimeterX is to work for a company that is innovative and uses technology to combat cyberattacks so that businesses can flourish. Knowing that we impact the safety of both businesses and consumers motivates our entire team to do our best. As we access more of our lives through websites and web apps, it's reassuring to know that PerimeterX is securing our digital experience."
Shahar Taite, Full Stack Developer:
"PerimeterX is the first company I've worked for where I felt like the company wisely notices when and where employees should be recognised for their effort. This is a company where I wake up in the morning proud and excited to go to work. It's just so much fun. Even during COVID-19 times, I feel they are constantly improving at giving us all they can to let us enjoy working in this strange situation. And there is always another surprise around the corner."
Shir Menaya, DevOps Engineer:
"To me, working in the PerimeterX DevOps team means being challenged on a daily basis to bring the most beneficial, innovative and advanced ideas alive while dealing with huge scale, stability and security challenges. In the past year, we have taken our infrastructure to a whole new level and it's been an honor to take a part in this extraordinary journey."
For more information on PerimeterX, visit our company page and view job openings here.