Bot Protection
Executing on our Vision: PerimeterX named a leader in The Forrester New Wave™: Bot Management, Q1 2020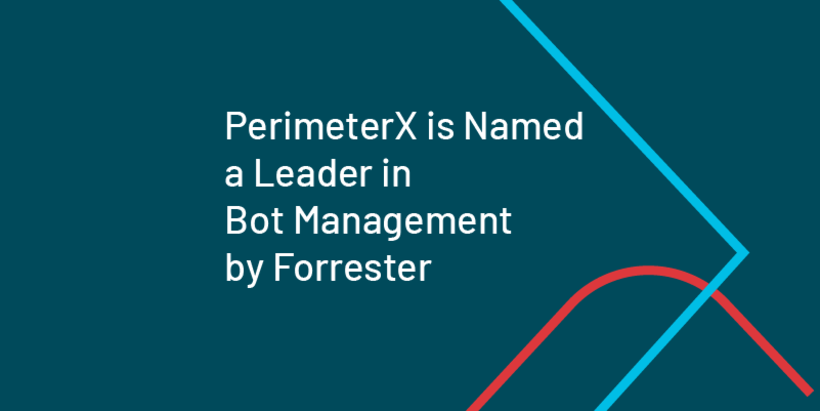 Today, I'm pleased to share that the hard work of our employees and the faith and high expectations of our customers—which has continued to propel us forward—has paid off. PerimeterX has been named a leader by Forrester in their New Wave report on Bot Management, which was released today. Forrester experts evaluated 13 vendors in the bot management market on criteria related to product offerings and business strategy. PerimeterX received differentiated ratings, the highest ratings possible, in 8 out of 10 possible categories including attack detection, attack response, threat research, feedback loops, performance metrics, vision, roadmap and market approach. We are specifically pleased by the Forrester statement that PerimeterX "leads the pack with robust machine learning and attack response capabilities."
PerimeterX Bot Defender was the first product we introduced in support of our company vision: to focus on liberating people from security concerns so they can unleash the power of web applications to build their digital businesses. We are motivated to make our customers' lives easier by providing an innovative platform that can integrate into any environment and that is easy to install and maintain. Bot Defender uses the services of that platform—behavior-based analytics, machine learning models, sensors, detectors and enforcers as well as a user-friendly portal and actionable reporting—to make sure our customers can stay ahead of the most recent threats and focus on running and building their digital businesses.
But we know that vision alone is never enough: there must be equal attention to execution. Execution involves many factors, and an important one for us is our strong commitment to listen to our customers and to provide practical capabilities that address their needs. Our customers don't want to spend their resources on security and integration issues. They don't want to be locked into any particular architecture and they want to reduce any user interruption. And, protecting websites and web applications from automated attacks can't come at the cost of performance. They want to easily and accurately identify and stop threats to their business so that they are able to improve their business decisions and continue to focus on their growth and innovation. And they've come to expect a great customer experience along the way.
We believe our persistence in enriching our products to address the input from customers and from experts like those at Forrester has paid off with our position as a leader. We are proud of Bot Defender. It delivers unparalleled detection accuracy, integrates with any existing infrastructure, scales on-demand and is bundled with always-available security operations service. Bot Defender uniquely processes data signals using over 120 machine learning (ML) algorithms and 165 ML models, with a data training set of over a trillion rows, creating behavioral fingerprints for normal human and bot behaviors. It analyzes over 6 billion requests per day and is known for best-in-class detection accuracy, keeping false positives at the lowest level that some of our customers have ever seen. Bot Defender also provides the same consistent protection across multiple channels—websites, mobile applications and APIs—a key capability for today's digital businesses.
Even as we attain recognition as a leader, we are not satisfied. We continue to invest in advanced bot research and market education, as well as in the development of new exciting features and capabilities for our customers.
We're honored that the world's largest and most reputable online businesses rely on PerimeterX to protect them from sophisticated digital threats. Earning a leader position in The Forrester New Wave™: Bot Management, Q1 2020 is a great testament to our vision and unrelenting commitment to deliver value to our customers.