Application Security
PerimeterX Spring 2020 Product Release: New Integrations and Capabilities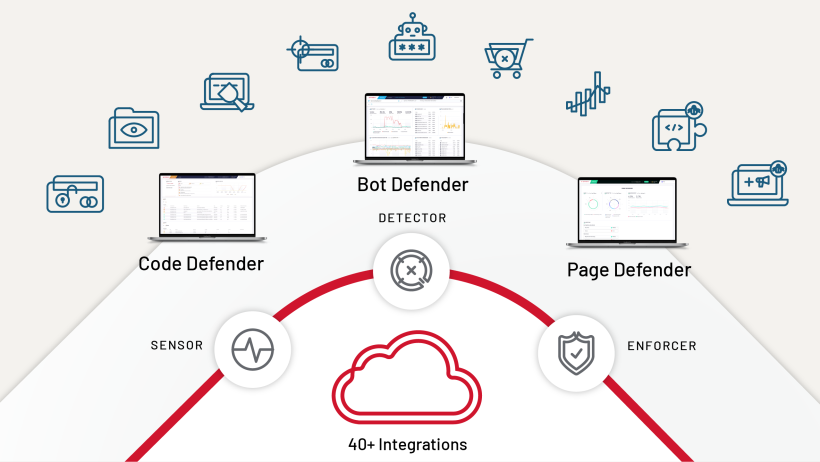 Digital Business leaders recognize that innovating at a rapid pace and adopting new application technologies is required to stay competitive, to grow digital revenue and to increase brand awareness. Many organizations fail in their digital transformations when trying to incorporate point solutions to manage the growing number of application security threats that span from classic code vulnerabilities to business logic threats. To truly secure today's digital businesses, a platform approach is essential to enable the business to focus on growth. Consolidation of point products onto a single cloud-native platform can future-proof application security and help businesses bring new applications to market faster and more efficiently. A consolidated platform can also provide greater visibility into web analytics, data enriched with threat analysis, and empower businesses to make accurate decisions quickly.
To avoid integration challenges and high overhead, PerimeterX today announced the Spring 2020 Release, a comprehensive single-platform application protection solution that can be integrated quickly and easily into any existing infrastructure. The new release features deep integrations with leading cloud providers, added protection for account takeover attacks, a new verification to give customers choices beyond Google reCAPTCHA, extended client-side protection and a unified user dashboard to proactively manage new and emerging threats.
Integrations with Leading Infrastructure
The Spring Release includes integrations with a wide range of server-side and edge technologies including Amazon AWS, Google Cloud Platform (GCP) and Microsoft Azure. The integrations for Amazon Cloudfront with AWS Lambda@Edge give businesses the ability to fight bot attacks at the edge. While AWS WAF handles classic web application threats with a rule-based approach, PerimeterX Bot Defender mitigates the automated business logic attacks with a behavior-based system. PerimeterX products are integrated with Google Cloud Security Command Center, requiring minimal effort for GCP Marketplace customers to safeguard their web applications from a wide variety of evolving digital threats. The Azure App Service integration supports automated deployments from Github. These integrations greatly improve the efficiency of a business's security and operations teams allowing them to both focus on revenue-generating activities and bolster their security posture.
Added Protection Against Account Takeover
The Spring Release also includes integration with Okta's market-leading Identity Engine. With PerimeterX Bot Defender directly integrated with Okta Customer Identity at the edge, you can stop bot-driven credential stuffing attacks and protect user logins. Bot Defender integrates with the Okta Sign-In Widget and automatically scales to meet demand.
Human Challenge
As part of PerimeterX Bot Defender, we introduced Human Challenge, a user-friendly verification that is easy for humans to solve but difficult for bots. Unlike CAPTCHAs that are hard for humans and easy for bots, early customer feedback shows that users solve Human Challenge five times faster than CAPTCHAs, and the number of users that abandon the process is 10 times lower. In addition to effectively blocking CAPTCHA-solving bots, Human Challenge minimizes the impact on user experience, increasing conversion rates and customer satisfaction while reducing risk.
Extended Application Functionality
Also available in the Spring Release are significant functional enhancements to the PerimeterX products. PerimeterX Code Defender now features enhanced detection and prevention capabilities leveraging browser-native content security policies (CSPs), as well as alert integration with Slack, e-mail and Jira. All PerimeterX products--Bot Defender, Code Defender and PerimeterX Page Defender--now feature a common user dashboard organized by use cases and page type, to reduce investigation time and improve operational efficiency.
The Spring Release is available immediately. For more information visit the PerimeterX website or request a complimentary one-on-one technology architecture consultation.