Cyber Security Strategy
Reflections on our Six Year Anniversary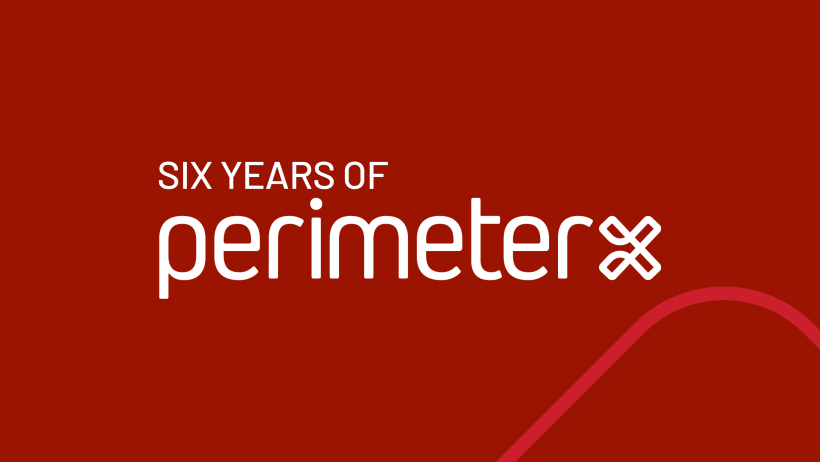 #49 on Deloitte Fast 500 Ranking Highlights 3,637% Growth Over Three Years
When Ido, Ophir and I founded PerimeterX in 2014, we had a vision for changing the way web apps were protected. We saw that cloud computing was being adopted quickly, with Salesforce and AWS becoming household names and organizations rapidly moving away from on-premises solutions. And we knew as more applications continued to move to the cloud and websites and web apps became the key way that business was done, that the security model would need to change. Forcing web traffic through a monolithic network for inspection would no longer work, and putting a hardware appliance in the cloud would be impossible. We knew there needed to be a better way.
We couldn't find a company solving this problem in a better way, so we decided to start PerimeterX and design a revolutionary, cloud-native architecture to address it. I have fond memories of the three of us starting out at our VC offices in Palo Alto, and hiring our first employee. And when we won our first paying customer in 2016, wow! While we had big dreams, I don't know that we thought we'd be sitting here today with nearly 200 employees in three main locations — San Mateo, Tel Aviv and Miami; over 180 active customers with a platform that has grown to three products. And we've just completed the largest quarter in the company's history, adding 20 new logos to the mix.
Our reality hit home even more for me yesterday when I attended the 2020 Deloitte Technology Fast 500 reception for companies that made the list. PerimeterX was ranked #49 nationally and #10 on the list of the top companies in the Bay Area with 3,637% growth over three years. It's hard for me to put into words how that makes me feel, particularly given all of the hot companies around the Bay that we hear about every day.
I'm particularly proud of the role we've played for our customers during the pandemic. People rely on digital services for day to day life now more than ever. It's an important responsibility to keep some of the world's largest websites and web apps up and running so that you can order food, grocery delivery services, medicines, and yes, even clothes and games when you need them. I continue to be proud of how our team has risen to the challenge.
This growth — recognized by Deloitte — has required teamwork across the company, and understanding and modeling our company values: putting customers first, winning as a team and working collaboratively across all levels and departments. These core values have been important from the beginning and have served us well as we've faced new challenges. They form the foundation that gives me confidence that we will continue to achieve big things in the years ahead.