Application Security
The Latest E-Commerce Battle: Mother's Day Shoppers vs. Malicious Pop-Ups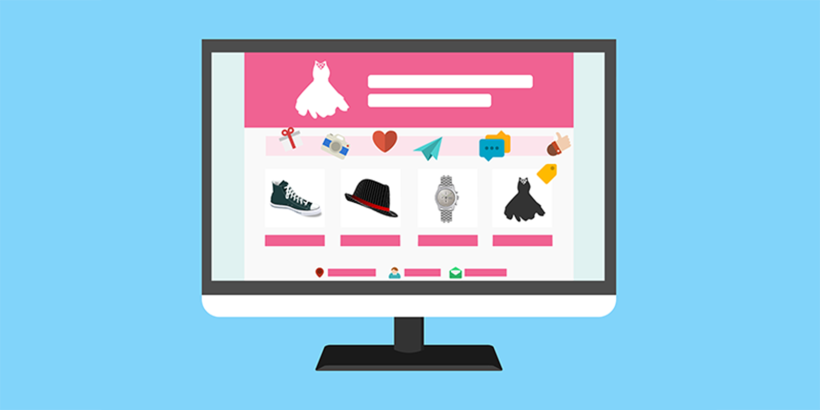 Mother's Day is just around the corner. It's the third largest retail holiday in the United States with an average annual sales of $20 billion dollars. When it comes to holiday shopping, online stores reliably experience surges in traffic. This year, with most retail stores being closed due to COVID-19, e-commerce sites are experiencing higher-than-ever spikes of visitors and sales compared to previous years. Mother's Day shopping is being done almost exclusively online and due to the current COVID-19 crisis, higher percentages of online shopping are expected to continue throughout the remaining 2020 holidays. We have already seen e-commerce figures exceeding Cyber Monday levels of activity by more than 300% on some days during this crisis, so digital retailers will need to stay on the ball, to ensure visitors are benefiting from the intended user experience.
Shoppers are purchasing a wide range of gifts online including clothing, jewelry, electronics, books, home goods, greeting cards and flowers. With so many brands and associated sites selling similar types of products, e-commerce competition is at an all-time high. Digital retailers continually look for ways to stay ahead of the competition.
Many digital leaders use on-site pop-ups to help drive more conversions. A pop-up has a goal to grab the user's attention and move them to the next stage of the conversion funnel. The conversion funnel focuses on ushering users through the different stages on the site, adding items to their shopping cart and finally completing checkout to make a purchase. There are a variety of pop-ups digital leaders can implement to boost conversions:
Sign up subscribers: When first entering a site, a user usually decides to stay or leave within 20 seconds—sometimes less. An email subscription pop-up can encourage a user to share their email address, so businesses can follow up with them later in case they leave the site. For holidays, consider an offer with a compelling piece of content like a holiday gift guide. Users are more likely to sign up if they expect to receive something free in return.
Promote special offers: A special offer pop-up can be implemented on product pages to get users to use a promotional code and add items to their cart. For the most price-conscious or indecisive shoppers, this helps incentivize them to stay and purchase from on your site. For holidays, consider offering a discount code, like "20MomOff" plus free gift wrap.
Reduce cart abandonment: Cart abandonment occurs when a shopper adds items to their shopping cart but does not complete their purchase. In fact, the typical cart abandonment rate for online retailers is around 80%. Offering a Mother's Day promotion on the checkout page can draw "checked-out" shoppers back into the conversion funnel. A pop-up with a time countdown is one idea: "Get 10% off when you complete your order in the next 60 seconds."
Malicious Pop-ups Hurting Your Conversions
Traditionally, pop-ups like the above have been used to drive conversions. But there are some types of pop-ups that can actually hurt your conversions. In fact, there is a new breed of malicious pop-ups that digital leaders should be aware of: malicious pop-ups from browser malware and extensions.
Browser malware and extensions inject unwanted coupons, promotions and ads that appear as if they are coming from your site, when in fact they are not. When users visit your website, they see this in the form of pop-ups, obscuring your existing promotions, ads or calls to action (CTA) like add-to-cart or checkout buttons. These malicious pop-ups can redirect shoppers to competitors, display unwanted ads and content, or fraudulently tag user traffic to collect affiliate and referral fees. In fact, up to 20% of users that visit a site experience these pop-ups. Browsers are like the new supercookie, with users often downloading extensions and malware like this unknowingly. While this is all happening on the client side, website owners have no visibility into any of this.
The holiday digital marketing plan and pop-ups that businesses work so hard to execute are disrupted by these malicious pop-ups created by certain browser extensions and malware on the client side. This prevents customers from completing the intended user experience and breaks the path to purchase, which leads to conversion and revenue loss. Even worse, coming to a site and experiencing this distraction gives the user a negative impression and tarnishes the site's brand and reputation.
A Modern Solution to Eliminate Malicious Pop-ups
Many digital leaders are looking at modern solutions, like PerimeterX Page Defender, that can detect browser-based extensions and malware and quickly take action to block malicious pop-ups on their site to continue to drive revenue. In addition, a solution like Page Defender provides visibility into the most price-conscious shoppers, which are the shoppers most likely to use browser extensions and pop-ups to find deals. The behavior-based data helps digital leaders to better segment site visitors and personalize on-site holiday pop-ups and targeted messages.
Conclusion
With Mother's Day around the corner and heightened online shopping traffic expected to continue into future holidays, digital leaders should continue to look for ways to drive more conversions to stay ahead of the competition.
For more information about client-side browser malware protection, visit the PerimeterX Page Defender page.