Bot Protection
Be Cyber Smart: How to Own Your Role in Protecting Cyberspace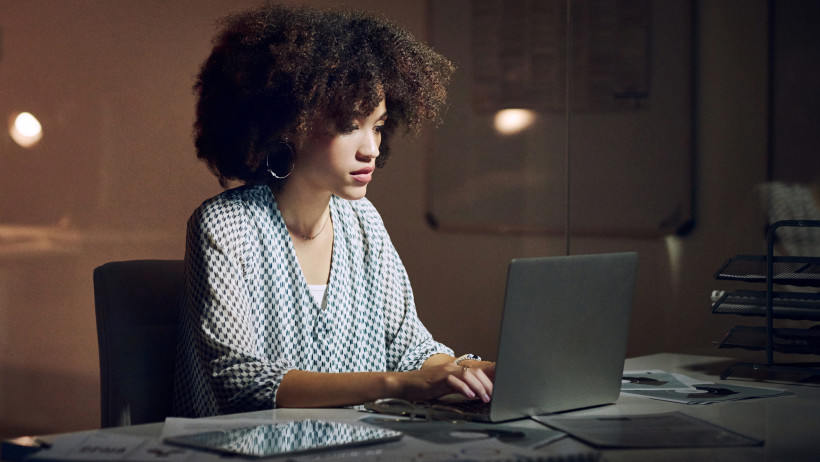 Be Cyber Smart: How to Own Your Role in Protecting Cyberspace
Each October, the National Cyber Security Alliance (NCSA) and the Cybersecurity and Infrastructure Security Agency (CISA) celebrate Cybersecurity Awareness month by publishing practical tips for safe, secure online experiences.
You've likely heard about book smarts and street smarts. In today's digital era, there's a third important category: cyber smarts. And that's the first message that CISA and NCSA are sharing this month.
Emphasizing personal accountability and proactivity, the agencies are encouraging you to own your role in safeguarding your corner of cyberspace. You can start by protecting your web applications and users from the bad bots and client-side threats that ravage your cyber territory.
Identify and Manage Bad Bots
Almost 90% of organizations say sophisticated, malicious bots are becoming more difficult for their security tools to detect. That's a problem, because cybercriminals are increasingly using malicious automated software to orchestrate cyberattacks on web and mobile applications and their users.
Here are the top five attack scenarios to watch out for:
Benefits of bot management
Identifying and blocking bad bots protects consumers against online fraud and preserves the digital experience.
E-commerce sites can restrict bots that purchase and scalp inventory. Customers are satisfied with product availability and competitive prices, which increases your conversion rates and revenues.
By identifying bots that scrape for competitive intelligence and intellectual property, you can safeguard your competitive advantage and the value that rests in your trade secrets.
Reliable traffic analysis lets you steer campaigns successfully, removing bot traffic that overstates customer interest.
How to beat bad bots
You can block bad bots without architectural changes that disrupt web infrastructure. Cloud-native machine-learning, predictive analysis and behavior analytics abilities are available to distinguish bots from humans.
Machine learning understands the baselines of human interaction with web applications. Predictive analytics learns from attack behaviors across its network to update and inform pattern-matching algorithms. Behavior analytics models and fingerprints bot behavior to detect bot attacks while monitoring web and mobile applications for behavioral signals. Behavior analytics identifies bot behavior, which varies from the baseline of human behavior.
For bot disposition, you can block or rate-limit bad bots or send them to decoy sites. Innovative capabilities exist to permit human users while staving off CAPTCHA-solving bots.
Ensure Visibility Into Third-Party Code
More than 99% of websites use third-party scripts, but only one in three can detect potential problems leading to digital skimming and Magecart attacks. Cybercriminals use malicious Shadow Code--unapproved, unvalidated JavaScript inside web and mobile applications--to launch digital skimmers and Magecart attacks
Here's how criminal hackers use Shadow Code:
Digital skimming and Magecart: Cybercriminals steal credit card data by injecting malicious scripts via vulnerabilities in code and website supply chains.
PII harvesting: Cybercriminals infect e-commerce sites with malicious JavaScript to collect your form data.
Benefits of client-side security
Robust client-side security gives you complete visibility into and control over the third-party code running on your site. Monitoring, detecting, and blocking malicious scripts — such as digital skimmers, Magecart and formjackers — ensures that you won't experience a data breach.
Protect customers from fraudulent purchases, exposure on the dark web, and identity theft.
Preserve your brand reputation and consumer trust.
Avoid paying fines due to noncompliance with data privacy regulations.
How to get visibility into third-party code
You can achieve visibility into third-party code by automatically monitoring every user execution of every script. With real-time, behavior-based analysis and machine-learning models, you can identify digital skimming, Magecart attacks and PII harvesting.
Your newfound visibility comes with fine-grain detail. You can detect anomalous script behavior on your websites by running automated continuous inventories and behavior baselines for every client-side JavaScript. See changes in baseline behavior, communication with new network domains, and modifications to the document object model (DOM). The DOM enables malicious hackers to change a webpage using JavaScript. Malicious changes leave the website open to compromise and consumer data theft.
You can block malicious scripts, resources and domains by combining inventories, baselines, and behavior-based detection with organizational content security policies (CSP).
Insights into ongoing JavaScript behavior inform the analysis of scripts of any provenance. You can determine attack timelines and gather vulnerability intelligence to update JavaScript open-source libraries. Manage CSP rules automatically to block malicious network transmissions.
Protect your piece of cyberspace: your web app
ThePerimeterX Platform can help you do your part to be cyber smart. PerimeterX Bot Defender and PerimeterX Code Defender block bots and client-side threats, reducing risk, increasing efficiency and protecting your revenue and reputation.
Want to learn more?
Read the complete Cybersecurity Awareness month blog series: