Bot Protection
Bots Dominate More Hot Buys: How To Improve Bot-Blocking
As Originally published in Forbes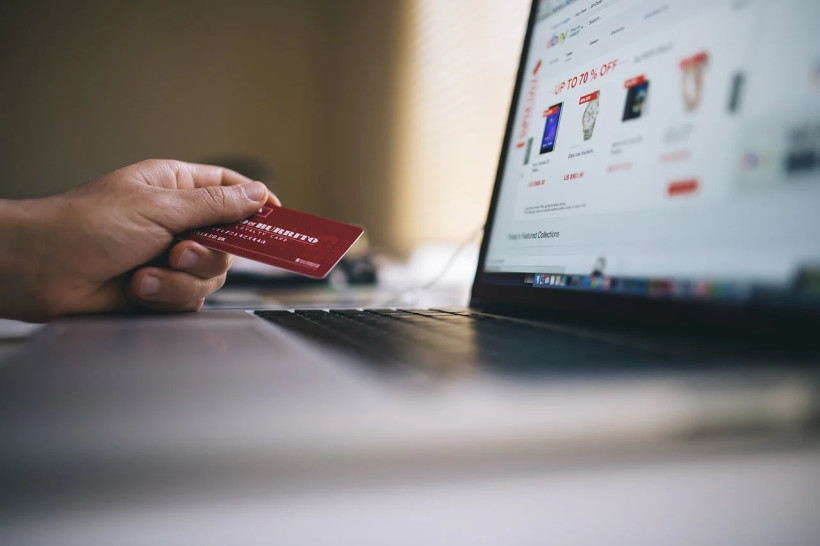 In September 2020, Nintendo announced the Super Mario 3D All-Stars pack, a collection of Super Mario games from previous consoles. The release was to celebrate the 35th anniversary of Super Mario Bros., one of the most popular games ever created. Containing the Nintendo 64's Super Mario 64, the GameCube's Super Mario Sunshine and the Wii's Super Mario Galaxy, the pack would make all those titles playable on September 18 on the Nintendo Switch.
To make things exciting, Nintendo announced it was only shipping a limited number of physical copies and would stop electronic downloads of the game on March 31, 2021. Unfortunately, this confused and angered Super Mario's legions of fans—many of whom complained on Twitter about Nintendo's limited release plans. Some gaming journalists called out Nintendo's decision and warned it would result in a massive scalping issue like what has happened with Sony's in-demand and hard-to-find PlayStation 5 game console.
Nintendo sold plenty of games in the end. However, poorly managed limited releases can backfire even if they result in a lot of sales; frustrated customers can inflict brand damage if they feel the release is unfair. Worse, bot operators can snag much of the online inventory, shutting out true fans. This played out multiple times with the Sony PS5 console during 2020 and 2021, as hordes of bots besieged online stores. According to data engineer Michael Driscoll, 10% to 15% of all PS5s were quickly resold at high markups.
Fortunately, smart companies can easily avoid that fate by proactively planning out their limited release program and designing it for success.
What is the goal of your limited release program?
Do you want to use it as a hook to encourage the purchase of other products? To reward loyal customers? To gain buzz? The goal will guide your limited release strategy and program execution. Regardless, you need to create demand for your limited editions—or face excess inventory and a damaged brand.
How do you fairly distribute your limited releases?
Consider the following questions in creating a strategy:
How many do you want each shopper to be able to buy?
Do you want to reward members or particularly loyal shoppers?
What are the risks of an unfair distribution strategy?
Limiting how many items a shopper can buy is tricky. Most brands limit sales on a per-session basis. Some brands put limited release offerings behind a login and membership wall or on a mobile application. Others enforce a lottery system that gives ticket holders the right to purchase one or more items. Another path is to create a disincentive for bad actors by charging a small fee ($10) for membership to an exclusive store-within-a-store or a loyalty club. This offer is provided in exchange for free shipping on purchases directly from the brand. Lotteries, clubs and store-within-a-store encourage stickiness and reward loyalty.
Historical lessons on managing limited edition campaigns.
For insights, look to how OG industries are controlling sales—concert tickets and sneakers. Both have long suffered from massive markups on hot items that have enraged bands, concert-goers and sneakerheads alike. The U.S. Congress passed a law specifically to stop bots from snapping up hot concert tickets. While concert tickets are not a concern during the COVID-19 era, promoters and ticket sellers historically tried to limit sales by simply limiting shopping carts. Automated scalping bots got around this by creating multiple accounts and using multiple IP addresses. For example, Nike and other sneaker makers started using online lotteries that randomly assigned purchase rights to hot items.
To manage demand and sales, brands need to use technology to block automated shopping bots from buying vast troves of inventory in seconds after the drop. These bots are now completely mainstream and accessible to even nontechnical shoppers. The incentive for this activity has only grown. Today, resale marketplaces include actual stock markets for collector's editions and other rare goods.
Options for technologies to block bots and maintain control of your LE campaigns.
Shopping bots specifically designed to circumvent e-commerce protections on limited editions are widely available online—and for relatively small sums. The most sophisticated bot technology offerings can cost less than $1,000.
There are three basic types of defense mechanisms against bots. The most basic is to use CAPTCHAs and other challenge mechanisms to filter bots. However, CAPTCHAs can discourage legitimate shoppers and reduce sales. Most CAPTCHAs are easily bypassed by shopping bots through automation or by making a hybrid bot that asks the operating human to solve the challenge and then continue with the automated purchase.
A second way to stop bots is to filter them based on clear characteristics. If an IP address tries to open multiple browser windows and put items in a shopping cart, or if the IP address and browser agent match a known botnet, then it might be flagged as a bot. Sophisticated bots can evade these filters by using proxies and agents running on residential connections, allowing them to constantly rotate IP addresses.
The third and most effective way to stop bots is to identify behaviors and indicators before the bot gets to add an item to the shopping cart. This approach analyzes dozens of factors across the network, cloud hosting provider, browser agent type, country, and time of day, and it works in the background.
These bot-mitigation technology approaches work best when paired with specific limited release marketing control tactics. A marketing and commerce team should think of ways to add light friction, forcing logins to an app or creating a way to verify intent and validate that the shopper is a human. For example, it might create a lottery or other multistep disconnected processes to best deter bots without compromising the customer experience.
Limited release marketing is here to stay, and savvy brands are embracing it. So are bots. With some planning and by deploying the right technology to protect your brand and your customers, your exclusive drops can both reward fans and grow your brand.
For more information about digital storefront protection, read about the PerimeterX Winter 2021 Release.