Application Security
PerimeterX Winter 2021 Release: New Capabilities and Integrations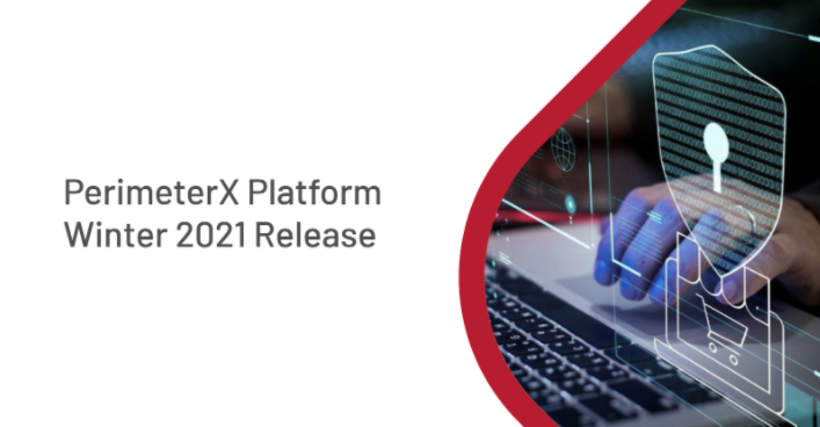 Protecting Your Digital Storefront From Home Page to Checkout
The digital storefront is more important to retailers than ever before. It has become the primary way for consumers to discover, shop and interact with your brand. With the growth in online traffic driven by the pandemic comes an increase in risk as cybercriminals look to take over consumer accounts, steal personal information and empty gift cards and loyalty points. PerimeterX has the important responsibility to protect some of the world's largest websites and web apps from this increase in threats so that consumers can order groceries online and get access to retail goods from the safety of their homes.
The R&D teams at PerimeterX have been busy enhancing the PerimeterX Platform to enable you to deliver a safe digital experience for your consumers from home page to checkout. Today, we are pleased to announce the Winter 2021 Release of the PerimeterX Platform, which is filled with new features that protect your digital storefront by securing customer accounts against automated attacks, controlling bot traffic to product pages, and protecting payment pages against carding and digital skimming attacks. Check out some of the key features below.
Business Insights Dashboard
We often get asked by our customers to help quantify the business value of bot mitigation. While we have been able to provide this data as needed, we wanted to make it even simpler. PerimeterX Bot Defender features a new Business Insights dashboard that delivers rich executive-level insights on the business impact of bot management on e-commerce sites and helps benchmark one's site traffic against industry peers. This dashboard helps website owners understand the business value of bot management and make better business decisions for protecting your web and mobile apps, resulting in reduced risk and improved operational efficiency.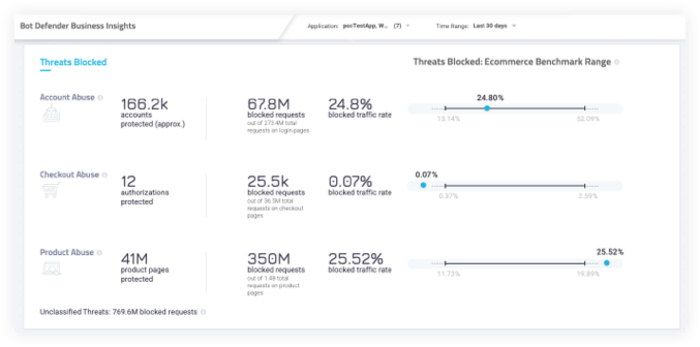 Human Challenge: Native Mobile SDK
We built Human Challenge over a year ago as a faster alternative to CAPTCHA that was simpler for humans and harder for bots. Since then we have seen a large portion of our customers take advantage of this capability to improve user experience and reduce abandonment rates. While Human Challenge could always be served to mobile users as a web page, we are now making it available as a native component that can be integrated into your mobile apps. Using Human Challenge, you can offer shoppers a seamless experience between web and mobile channels, and reduce user friction.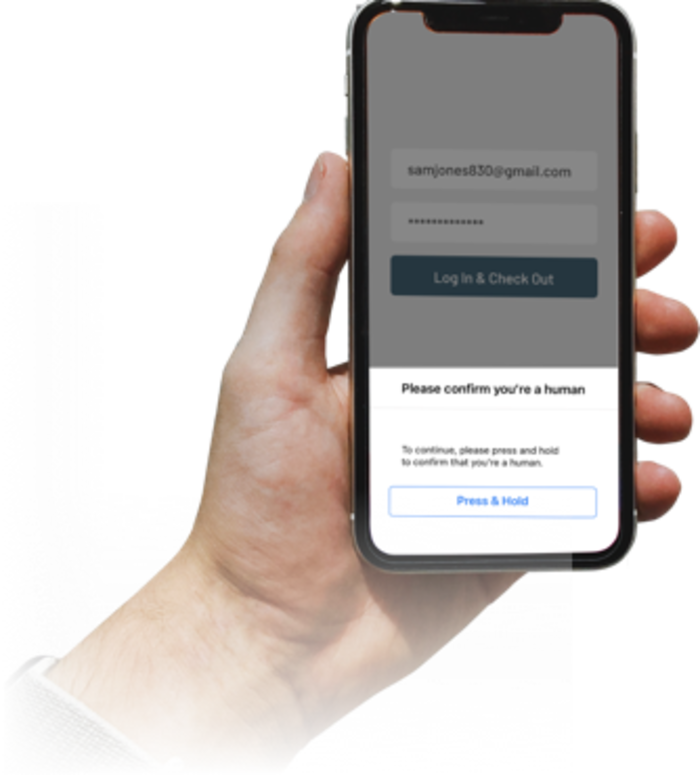 Feedback APIs
Bot Defender uses hundreds of signals and over 160 machine learning models to offer industry-leading accuracy for detecting bots vs. humans. To achieve this high level of accuracy, we take advantage of tight feedback loops between our Detector, Sensor, Enforcer and our own security intelligence. We are now expanding these feedback loops to include customer data through Bot Defender Feedback APIs. By combining feedback data from the Sensor and Enforcer along with your data from customer support or fraud detection systems, Bot Defender can further improve detection accuracy, reduce risk and improve your visitor's experience.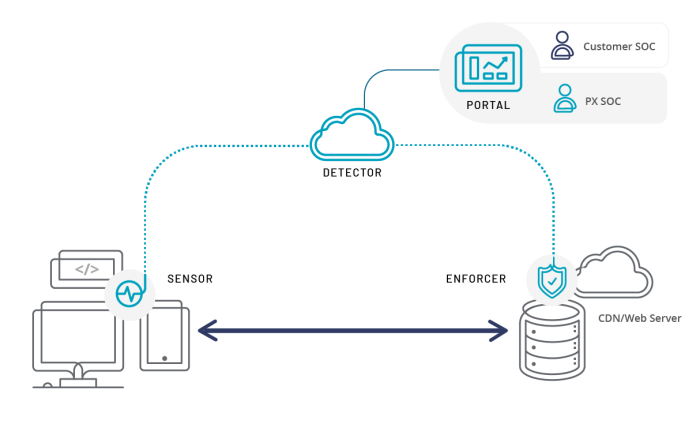 Hype Sale Management
As a retailer, you often use promotional sales and limited release sale events as a means to drive traffic and buzz. Along with launches for hot products, these sale events are a magnet for sophisticated bots that impair your app performance, hoard your inventory and scalp your products for future sale on a third-party site. Bot Defender now includes enhanced bot management control, scale and reporting for hype sales to ensure that real people — and not bots — get your products. It helps you preserve customer experience, streamline application performance and eliminate bot-driven disruptions during these highly visible events.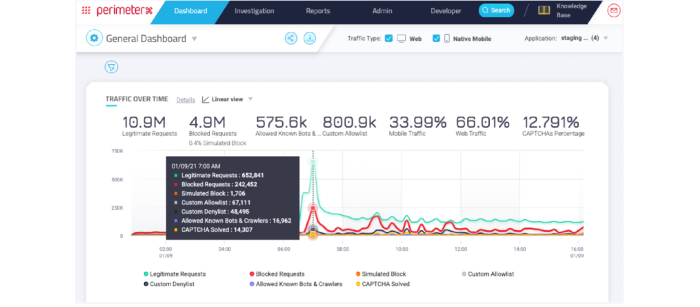 Expanded E-commerce Integrations
Protecting the digital storefront starts with the underlying e-commerce platform. The winter update includes expanded integrations with leading e-commerce platforms. Bot Defender expands protection for Salesforce Commerce Cloud to include Open Commerce API (OCAPI) endpoints, enabling you to deliver richer omnichannel experiences without compromise. PerimeterX Code Defender expands protection for Salesforce Commerce Cloud by adding automated content security policy management capabilities that enable quick mitigation of client-side threats. Bot Defender also expands protection for Adobe Magento storefronts using a quickstart Fastly integration.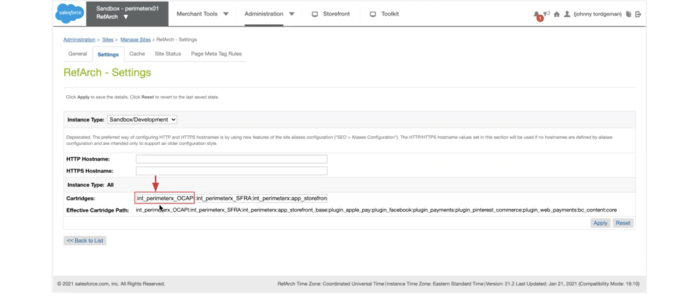 For more information, join us for a live webinar on March 11th on Five Strategies to Protect Your Digital Storefront.