Cyber Security Strategy
PerimeterX Named to the Fast Company List of Most Innovative Companies: Employee Thoughts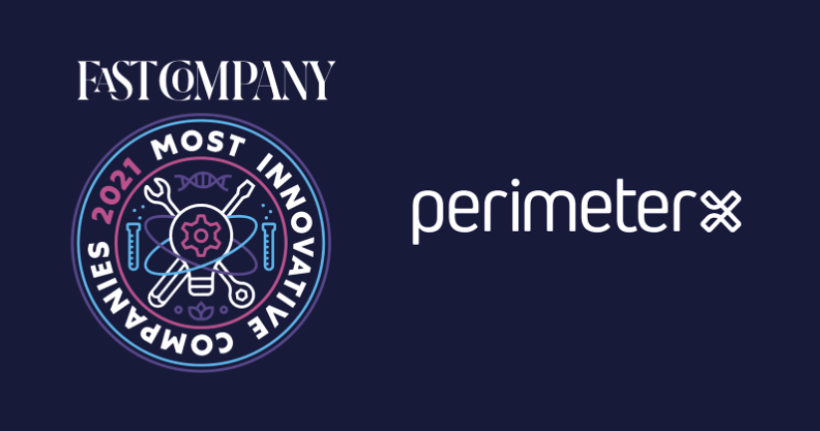 Today, Fast Company announced PerimeterX as one of its Most Innovative Companies of 2021.
PerimeterX innovations are leading the web application security industry by ensuring its customers stay ahead of cybercriminals who are constantly evolving their attack methodologies. For example, the PerimeterX research team made key discoveries over the past year including a critical WhatsApp flaw that put millions of users at risk of phishing, malware and ransomware attacks, a Content Security Policy (CSP) Bypass Vulnerability in Google Chrome that put almost every website in the world at risk and a limitation in CSP that created an open window to exfiltrate users' private data via Google Analytics. The company also introduced continuous updates to its cloud-native platform, including its recent Winter Release which includes new capabilities to help retailers protect their digital storefront from home page to checkout.
These discoveries and innovations stem from a culture at PerimeterX that organically brings out the best in our employees. Here's what PerimeterX team members have to say about how their teams embody and encourage innovation.
Liel Strauch, Director of Cybersecurity Research
Innovation for me means always pushing for new ideas and making sure that what we're currently working on is the best solution using the best capabilities. We're always evolving our solutions and improving customer satisfaction. I see this effort to innovate on my team every time we work on a new detection mechanism. The team takes major risks in making sure that we block more bots and identify more malicious scripts with every change we make — while also avoiding false positives. Taking these risks and making these changes in a live product impacts a lot of customers and their web traffic. It requires a lot of major, innovative thinking.
Elad Amit, Director of Product Management
I believe that innovation is at the very heart of product management and development at a startup. Our job is to solve problems no one has solved before, usually in a completely different way than people thought of before, to differentiate what we offer. That's what you might call having innovation baked in!
Ed Oledan, Technical Account Manager
The security industry is ever-evolving because attackers are ever-evolving. Attackers are always trying to be evasive by constantly figuring out new methods to bypass security systems. PerimeterX innovates because we need to not only learn what these attackers are doing, but learn their methods before they do. Being at the security forefront requires innovation at every level and by every team here at PerimeterX.
The Customer Success team keeps its ears to the customers 24/7/365, listening and learning from networking and security teams to better understand our customers' needs, pains and goals. From here, we walk the bridge back to PerimeterX. If we have an established fix, answer or function, we quickly share that with the customer. If we don't, and a process, product or feature needs to be streamlined, fixed or created, we innovate. We use the information and feedback that our customers share with us to help PerimeterX teams create something new — a feature. A product. A process.
For more information on PerimeterX, visit our company page and view job openings here.