Application Security
Streamlining Bot Management with SIEM Integration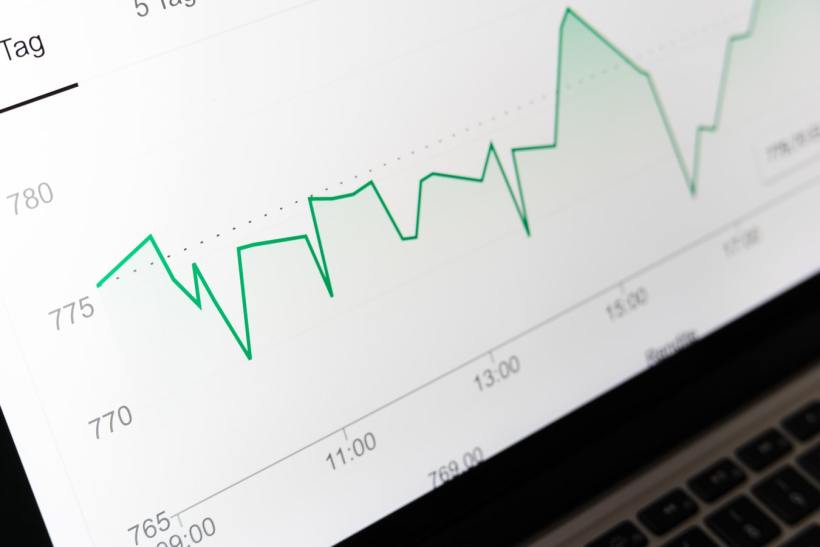 Modern web applications are built using a vast ecosystem of building blocks, or microservices, that work together to deliver rich digital experiences. Observability is critical to ensuring the availability and security of these applications. However, cybersecurity teams everywhere are drowning in data from a myriad of security solutions and they need a helping hand digesting all this data and turning it into insights. This is where Security Information and Event Management (SIEM) comes in.
Benefits of a SIEM Solution
SIEM solutions provide a powerful way to ingest, digest and preserve security logs and event data from a wide variety of solutions and in diverse formats. A SIEM enables cybersecurity teams to turn data into insights, detect threats, generate real-time reports and track long-term trends across their entire infrastructure.
Benefits of SIEM include:
Single pane of glass to analyze entire infrastructure
Improved efficiency and reduced operational costs
Faster response to security threats
Better reporting, log analysis and retention for compliance purposes
Most organizations have implemented a SIEM solution to streamline their cybersecurity operations. Some of the common SIEM solutions include Exabeam, IBM QRadar, LogRhythm, Micro Focus ArcSight, RSA NetWitness, Splunk and SumoLogic.
Bot Management and SIEM
PerimeterX Bot Defender includes several pre-built and customizable dashboards that help cybersecurity teams understand and respond to bot threats on their web applications. Being a cloud-native platform, Bot Defender also has the ability to stream logs to third-party solutions like SIEM. This may give you the added benefit of correlating bot threats along with other aspects of your infrastructure. For example, you may be able to find a correlation between increased credential stuffing activity and a network intrusion that could indicate a targeted attack.
Bot Defender can stream log data to most cloud-based log collection systems. It also includes a pre-built integration that Splunk users can take advantage of. The PerimeterX Bot Defender App for Splunk allows you to add prebuilt dashboards to help you visualize your Bot Defender logs.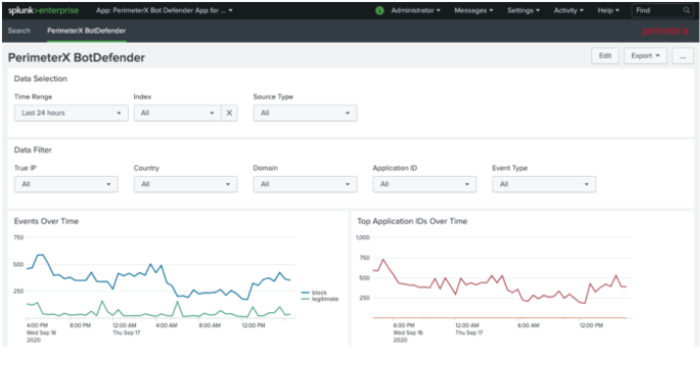 The pre-built integration allows you to view bot events and perform threat investigations without leaving your SIEM console. This makes it easier to contextualize bot-related incidents and see the bigger picture by combining Bot Defender data along with infrastructure and application service logs.
Installing this integration is easy. Click on the Find More Apps link from within your Splunk instance's App menu. On the resulting Browse More Apps page, search for PerimeterX.
Locate the PerimeterX Bot Defender App for Splunk in the results and click the Install button. You will also need to enable data export on your Bot Defender instance. Just let your PerimeterX Customer Success team know and they will provision this for you.
If you're new to Bot Defender, click here to request a demo.