Bot Protection
Top 4 Bot Management Capabilities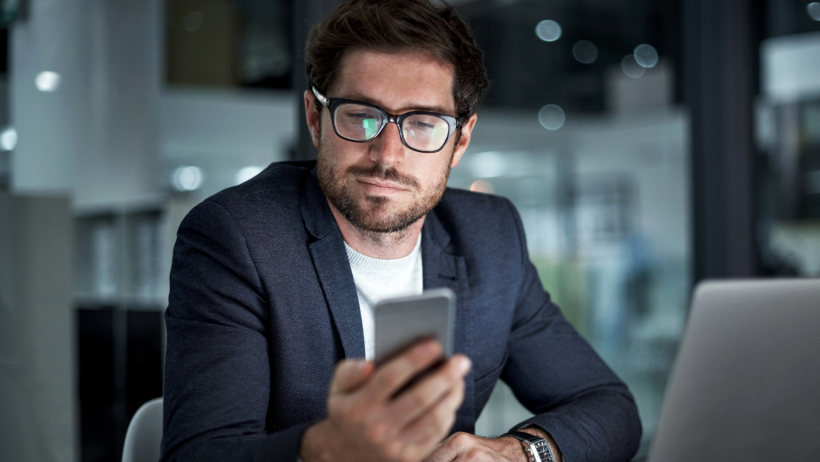 Earlier this year, Forrester released The Forrester Wave™: Bot Management, Q2 2022. The report evaluated 15 vendors in the bot management space on 25 criteria covering current offering, strategy and market presence.
"The bot management market has matured considerably over the past few years," noted Principal Analyst Sandy Carielli in a Forrester blog post accompanying the report. "Two years ago, only the top vendors offered machine learning and layered detections, and response options were more limited. With the release of The Forrester Wave™ Report, we see a market that has consolidated across use cases…Detection and response capabilities that were differentiated two years ago are on par or even below par now."
Basic detection and mitigation are not enough to provide best-in-class bot management. As the cyberthreat landscape evolves, online businesses need additional tools and insights at their disposal. Here are 4 key capabilities — beyond detection accuracy — we think you should look for in a bot management solution:
1. Seamless Integrations
A great bot management solution won't provide value if it doesn't work in your DevOps environment, leaves part of your infrastructure exposed or requires you to change your environment in order to function. Even if you put in the effort to set up the solution, you don't want to find yourself back at square one if you change your environment due to cost savings, acquisitions or consolidation.
Instead, you need a solution that can seamlessly integrate with your environment, whatever it is. PerimeterX Bot Defender supports a wide range of integrations with industry-leading platforms, including content delivery networks (CDNs), load balancers, web and application servers, and leading analytics tools. For example, with AWS WAF and PerimeterX Bot Defender directly integrated with CloudFront using Lambda@Edge, you get the most comprehensive application protection without sacrificing latency or scalability. The web and mobile SDKs allow easy setup in complex environments, including handling communication between the SDK and your apps without any code or application changes. Bot Defender safeguards your digital business using your existing best of breed technology.
2. Rich Reporting
Blocking bots is critical and necessary, but your bot management solution shouldn't stop there. The solution should provide rich insights into each attack, including data on automated fraud incidents, operational efficiency, protected revenue and impact on user experience. Armed with this information, website decision makers can better optimize their cybersecurity strategy.
"Bots affect more than the security persona, so top bot management solutions have reporting that targets other users' interests and priorities," noted Carielli in her blog. "Look for solutions that provide relevant reports and metrics to different stakeholders, offer specifics on attack approaches and goals, and help security pros articulate the solution's value to their leadership team."
The Forrester Wave™ Report stated that "PerimeterX [Bot Defender] targets top personas with relevant features and role-specific metrics…Users have native dashboards dedicated to web scraping, checkout abuse, and logins, while the Business Insights dashboard has executive level metrics around operational efficiency, protected revenue, and user experience impact."
3. Innovation Roadmap
Choosing a bot management vendor isn't just about looking at current capabilities, but also considering what enhancements will come down the road. Make sure your vendor has a pulse on the latest cyberthreats hitting online businesses and uses that information to enhance its product offering.
The cybersecurity space is constantly changing, and vendors need to keep up with evolving threats and attack techniques. According to The Forrester Wave™ Report, PerimeterX "encourages innovation through events like hackathons and has promoted some hackathon projects into the product." I believe that the company's product roadmap supports their position as a leader.
4. Customer-centric
Okay, so this one isn't as much a capability as a philosophy, but it's still important. Choosing a vendor that is laser focused on your needs as a customer will result in a better relationship for both parties.
At PerimeterX, customer feedback is invaluable in informing the product roadmap. The company offers a 24/7/365 customer support team to help you investigate security incidents, provide actionable insights and can function as an extension of your team. The Forrester Wave™ Report, a PerimeterX reference customer stated, "I found [PerimeterX] to be the ultimate vendor with [an] amazing support team, great vision, and an ever-growing hunger for success."
Get Comprehensive Protection
In The Forrester Wave™: Bot Management, Q2 2022, Forrester named PerimeterX a Leader. The firm gave PerimeterX Bot Defender the highest ratings possible in 10 criteria, including range of supported use cases, response types, response configuration, out-of-the-box reports, customizable reports and dashboards, security feedback loops, innovation roadmap, planned enhancements, execution roadmap and market approach.
I believe that the evaluation is a testament to the comprehensive protection against bot attacks that Bot Defender provides. Its mitigation accuracy across web and mobile apps and APIs is unparalleled, supporting our company mission to protect the apps that power our daily lives.